Condo Articles

Things To Consider Before Buying a Condo Hotel or Resort Residence
by: Leon Altman

Resort home ownership, such as condo hotels and fractional shares is different from typical home ownership. So it is important to ask certain questions before signing the purchase agreement on a resort property. The following list of questions typically applies to most types of resort property ownership unless otherwise noted.

Pricing and Initial Purchase

-Is the price negotiable and do you need to purchase through a certain company or representative? Who gets a commission off the sale? Some properties have a small percentage of flexibility in price while others are basically set in stone. This will usually be determined by demand, as well as overall policy of the developer or management company. Also, if you know who stands to profit from the sale and how much, it could help you in your negotiations.

-Is the property already completed or is it in pre-construction?

This question is important because the answer will likely affect the price of the unit. Many properties in the beginning stages of development will be sold at a discount to attract buyers, but as it becomes a more certain investment or units increase in demand, the price will go up.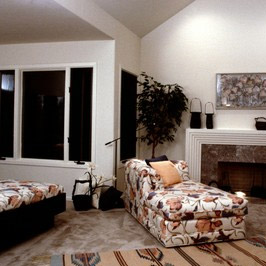 -If the property is in pre-construction, when will it be completed and what will the overall property look like?

You may be anxious to get into your unit or have a certain occasion in mind. If completion is two years out, you may not want to wait. Also, a property in the early stages may look great to someone who wants a small facility with a low-key, less populated atmosphere. But there may be plans for hundreds or even thousands of additional units and large clubhouses, retail areas or other features that will draw many people. If you plan to keep your property for many years, you want to be sure it will fit your needs when it is finished.

-How many other owners are there?

This question is important for those considering purchases of fractionals. The price and amount of time available each year will depend on the number of other ownership opportunities offered in the particular unit. More than eight or ten other owners will make competition for primetime more difficult.

-What type of financing is available for this type of property in general and for this specific development?

Both condo hotels and fractionals are considered timeshare properties. Even if they are viewed as a second home, the bank considers all three types of properties discussed here as a secondary obligation - one that is less important than your primary home mortgage. As a result, you may have to pay 10 or 20 % down and the rate may be higher than a traditional home loan.

Some developers offer financing, which can be helpful, but be sure you understand the details. Some may require a smaller amount down, but will ask for a large payment upon taking possession of the unit. This arrangement may be fine with you, but you don't want any surprises.

Another financing option is to take out a second mortgage on the equity in your existing home. If you choose this route, be sure the interest rate does not make it much more expensive in the long run. Also, you need to be aware that if you use a home equity loan to finance your purchase, you have only 90 days to refinance to a regular mortgage.

Information About the Management

-Who are the developers? Who will manage the property?

The first question will be important in determining the quality and reputation of the property. The second question will help determine if the management organization is well-known, professional, and likely to increase your rental income or resale value. These two questions are critical from an investment perspective.

Costs Associated With Ongoing Ownership

-What are the ongoing costs and who pays for them? Is there an annual membership fee?

There will typically be costs for insurance, real estate taxes, and improvement of the facilities. Although owners generally pay for these items, especially in a condo hotel setting, it is still important to ask. Other expenses to verify include housekeeping, marketing, administrative and general maintenance of the property. These are usually paid by the facility but one shouldn't assume this is the case.

Rental Plan & Income Generated

-Is there a rental program and is it voluntary?

You will want to know if you can choose whether or not to participate in a rental program. This is true for all properties as some hotel residences and fractionals also offer this option as a means of generating income.

-How is the property marketed and does it have a history of success or features that will make it competitive in the vacation rental market? If you plan on receiving rental income from your property when you are not there, it is important to find out what the management's experience and approach is. Somebody like Hilton or Four Seasons has a reputation for luxury and good service and will likely attract more renters than an unknown management company. In addition, if the property has a popular restaurant, is located near a convention center, shopping area or other facility that will draw people in, you are more likely to find interested renters on a regular basis.

It is important to note that due to the unknowns involved in marketing and renting vacation properties, you should not count on rental income to cover the costs of ownership. Instead, experts recommend that you view this income as a bonus, if and when it is paid to you. The main consideration should be finding a property that you enjoy and will use.

-How is rental income distributed?

Gain a clear understanding of the percentage of rental income that will come to you, as well as any fees or charges that will come out first, such as furniture and decorating charges, and savings accounts for replacement of items. Some properties offer a better ratio than others.

Availability and Usage

-How often can you use the property? How long can you stay? How do you reserve time and how far in advance do you need to notify someone? These will be important questions for condo hotel and fractional owners. But even in a hotel residence, you may need to call ahead to let someone know you are coming. Otherwise, your place may not be cleaned and stocked with supplies.

-What if you want to cancel your time or reschedule? How far in advance do you need to let someone know? Is there a penalty? Can your friends and family use your allotted time if you're not able to?

For condo hotel and fractionals owners, the guidelines that dictate what happens when you can't be at the property are as important as those for when you are using the unit. Be sure there is plenty of flexibility so that you can easily make adjustments and get the most out of your property without being penalized unnecessarily.

-Are there other properties in the same management group that you can use? Some properties are managed by companies that have other properties available for you to use as an alternative. This can be an ideal feature, especially if you like to travel or want to share your available property time with family and friends.

Amenities and Services

-What amenities and services are available for residents and what do they cost?

It is important to have a full understanding of the services and amenities offered and the charge, if any. Some properties seem less expensive at first, but if you find that you will have to pay for things such as laundry, maid service, and furniture, appliance and decorating upgrades, the price doesn't seem so great anymore.

Be sure you know the actual price it will cost you to get the unit with the furnishing you want and the services you use on a regular basis. These expenses are all part of the overall cost of a property.

If You No Longer Want the Property

-What if you change your mind about the purchase?

In response to high pressure sell tactics of some standard timeshare properties, the State of Florida enacted a rescission law that allows you to change your mind about your purchase within a certain timeframe. If purchasing a new property, you have 15 days to change your mind and receive your deposit back. On a resale unit, the timeframe is 3 days.

-Can I sell or transfer ownership of my property, and if so, are there restrictions or penalties?

There may come a time when you want to sell your property or give it to your children. It is important to know the rules about this before you purchase. Some properties may say that you can only transfer ownership to family members. Others may require you to list the unit through the management company. You may also be required to own the property for a certain amount of time before you can sell. It is important to ask these questions before purchasing.

-What is the resale value of the property?

In general, the types of ownership we have described have good resale value and are typically much better than that of standard timeshares. Of the three, fractionals are the most questionable when it comes to resale, but the risk can be greatly minimized if you pick an exclusive property with a well-known management company.

The resale value of your particular property will depend on several factors, including the reputation of the management company, the number of other similar properties available in your area, the condition of the property at the time of sale, the overall real estate market, and the popularity of your location. Some of these things can't be predicted, but if you do your research it will help you to select a property with high resale value.

This list of questions covers many of the different aspects and issues associated with these innovative forms of resort property ownership. There likely will be other questions you want to ask as you become involved in the process. It is a good idea to enlist the services of a reputable real estate attorney or agent who is familiar with the specifics of condo hotels, fractionals, and hotel residence purchases. It may cost you a bit more, but could end up saving you thousands in the end and can provide you with the peace of mind and freedom to enjoy the experience and to feel satisfied with the process and the terms of the final purchase.

For more on finding and buying the right condo-hotel, check out Make Your Next Home a Resort, the 2005 Guide to Condo-Hotels, Fractional Shares and Resort Residences. You can download the Guide as a pdf file at http://www.InvestingIN.com/realestate/resorts/resort4u.htm

About the Author

Leon Altman is the founder of the InvestingIN Real Estate Letter - http://www.InvestingIN.com/realestate/LtrSignup3.htm - and its parent website, http://www.InvestingIN.com - which provides articles and newsletters about opportunities in different areas.