Condo Living

Advantages to Buying or Owning a Condominium
by: David Chandler



More on Decorating for Smaller Spaces:

Condos have become an increasingly attractive home ownership option for singles, young couples, families and retired couples (that's just about everybody!). A condo is a viable option for anyone who wants to own a home without the worry of repairs, maintenance and dreaded chores like snow shoveling.

Condos are usually located in well established, proven neighborhoods. Giving you the opportunity to see where everything is before you decide to buy. Some condos are the same size as houses as far as square footage is concerned, and the accessibility is a little more governed. You have people closer to your condos so there is more of a chance that someone will watch your property while you are away.

You need an inspection completed before buying a condominium. Do not forget that when you buy a condo, you are also buying into the entire building in which your condo is located. As a co-owner of the building, you will be assessed your proportional share of the cost for corrective work required in common areas, such as the roof, heating system, or foundation.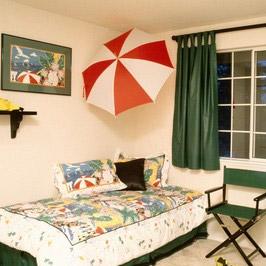 Condominiums will increase your buying power. Condos usually sell for 20 to 30 percent less than similar detached homes. You will have all the luxury of owing your own home, but will be able to share the cost of upkeep on the building, roof, and foundation. For most buyers the choice is to buy a condo that meets their living needs or continue to rent.

Condominiums usually cost less to maintain than detached homes. The replacement cost of the high rise's roof, may be more in absolute terms than replacing the roof of a detached single-family home, but the cost per owner should be less.

Condominiums have amenities that you could not otherwise afford, such as swimming pools or tennis courts, there own community center with exercise rooms and much more. Condominiums are ideal homes for people without children or some with a very small family.

After reading this article completely you should have a general idea of why buying a condominium maybe what you are looking for.

About The Author

David Chandler

For more information, visit http://www.CondominiumsInfo.com.