Condo Articles

Is the Condo Craze Over, or Just Gaining Steam?
by: Mike Myatt

Over the last two years there has been so much condo activity that many commercial real estate lenders are starting to express concern over the future stability of condo markets. Some lenders have recently found themselves over allocated in condominiums as a result of the recent activity and have therefore become wary of all but the best opportunities.

While the best opportunities (typically in Florida, Southern California and select destination markets) are still attractive, developers in smaller markets are finding condos much more difficult to finance in recent months.

The reality is that many of the lenders expressing concern over the current state of affairs in the condo market are the lenders that have been the least active and have less knowledge about the asset class. Lenders familiar with the condo market are not as concerned about the opinions of their peers, but rather with the fundamentals of the projects and sponsors they underwrite.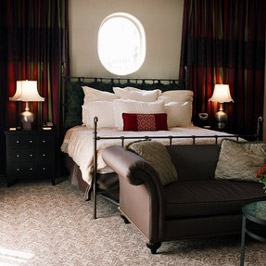 Projects that demonstrate that they underwrite according to the following guidelines should be able to find financing even with the caution currently being expressed by some in the lending community:

Sponsor Suitability: Sponsors that have a successful trackrecord of developing other condo projects will be looked upon more favorably than those who are building their first project. Having net worth and liquidity in reasonable proportion to the project size always helps as well.

Capital Structure: Projects that have a sufficient sponsor equity contribution will receive more interest than those projects looking to move aggressively up the leverage curve.

Entitlements: Projects that are fully entitled and permit ready will attract more interest than early stage projects.

Market Feasability: How many units are you building vs. how many competitive units are currently available for sale. How many competitive units are coming online during the time period that your project is being built and how many units does the market absorp each year? What are your per square foot sales prices, how do they compare to the market, and is your location, construction quality and ammenity package in line with that of comparably priced projects?

Marketing: Who is going to sell your units and do they have a strong track record of selling condos within the market you are building in?

Presales: What type of presales have you been able to generate? The higher the percentage of presales, the more are lender interest you will attract.

The bottom line is that good projects from good sponsors will always receive interest from the capital markets.

About the Author

Mike Myatt is Executive Managing Director of Pacific Security Capital, a leading commercial real estate investment banking firm providing commercial real estate loans, structured finance, investment sales and advisory services. Contact Pacific Security Capital at 1-800-844-6085 or by visiting the company website at www.PacificSecurityCapital.com