Condo Living

Should You Buy a House or a Condo?
by: John Carle & Sharon Gregresh



More on Decorating for Smaller Spaces:

A big debate these days is whether or not to buy a house, or buy a condo. Most of this debate comes from a lack of understanding about condos, and what they are. Hopefully, the following information will prove to be helpful.

When Buying a condo, are you a tenant?

No. That simply isn't true. When you buy a condo, you are buying a part of the corporation, and are thus an equal owner. It is true that you can be forced to move, if you are really disturbing the other owners, or causing problems. But this is true of residential homes as well. If your neighbors complain repeatedly about smell, health concerns, or criminal behavior, then you may be forced to move. The same holds true in condos and houses alike.

The board can force you to pay thousands of dollars arbitrarily, and without notice.

At first glance, this may appear to be true. But keep in mind that the condo association is made up of owners who have the same goal as you… Having a comfortable place to live that is building equity. The members of the condo association do not make any money from their positions. They are owners like yourself, who are volunteering their time. There can, however, be "special levy's" brought about by unexpected maintenance in the building. The same holds true of a house as well; the expenses just come from a different place. Ask anyone who owns a house how much it cost them for their last furnace. Or how much they spent repairing the water leak, and replacing the shingles. The advantage in a condo association is that you share these costs with the other owners, and are forced to save money in advance for these repairs, through the reserve fund.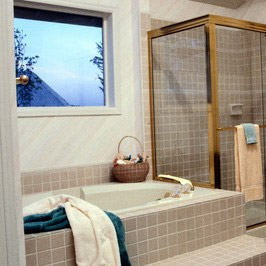 Condo fees cost too much each month!

Again, not necessarily true. If you were to add up the amount of money that a family spends over 5 years on the maintenance of their house, you'll usually notice that it equals more than 5 years worth of condo fees. Also, many condo associations pay for their monthly expenses as a group. Heat, water, insurance, and maintenance are examples of such expenses. By purchasing as a group, they can often get these services at a lower rate than a single home owner can.

I could never live in such close quarters

That's probably true. Condos aren't for everyone. Every person has to make their own decision, based upon their own lifestyle; now and in the future. If you have 3 large dogs, 3.5 children, and 4 cars… a condo probably isn't for you. But, if you're a single young executive who works 80 hours a week, or you're retired and travel most of the year, then perhaps a condo is the right choice for you. Only you can make that decision, as it is a lifestyle choice. Here are some factors to consider in your decision.

1. How much time do you spend at home?
2. Do you want to shovel walks and mow lawns?
3. Are you used to having your neighbours far away from you?
4. Is the condo association that you're considering favorable to your children's lifestyle?
5. Do you want a low maintenance home, or do you like tinkering in the yard and garage?
6. Who's going to be living there? What are the neighbors like?

In fact, these are issues to consider on any home, not just a condominium. It's just as easy to get "bad" neighbors when you buy a house as it is when you buy a condo. The best advice that can be given is to research your choices, and be objective when choosing a home. My favorite example of this is as follows:

"A friend of mine asked me to help him find a home. He's a single young man who travels 75% of the time for his job and is rarely at home. When he is home, all he wants to do is sleep and watch TV. He wanted to buy an acreage so that he could have privacy. After looking at the amount of continuous maintenance required for an acreage, he realized that acreage living wasn't for him. He's very happy in his apartment style condo."

Make your own decisions, based upon what's best for you. If a condo is where you'll be happiest, then buy a condo. If a house is what's right for you, buy a house.

About The Author

John Carle & Sharon Gregresh are Realtors with Royal LePage - ArTeam in St. Albert, AB. They pride themselves on providing more than just real estate sales and listings. Their clients benefit from a much larger spectrum or real estate services. Contact them any time at information@workingtogether.ca or through their website at www.workingtogether.ca. They can be reached by phone at (780) 458-5595