Condo Living

Important Information For Condo Buyers
by: Sheldon Salnick



More on Decorating for Smaller Spaces:

Here is a step by step guide for buyers looking to buy a condo in any area. These are important tactics to make a solid and accurate judgement on the property you're looking to purchase.

- When purchasing a condominium make sure that you ask for the last three to six months of the condominium minutes. This infomation will provide you with alot of insight into what is happening in the building.

- Obtain a copy of the Declaration, the bylaws, and any rules and regulations from the Condo Association.

- To make sure you are buying into a financially sound building, it is also advisable to find out if the building has any outstanding loans with a bank. Some buildings may take out loans instead of doing a special assessment as a way of doing major work such as new elevators or the exterior facade of the building.

- Make sure you obtain a statement from the Condo Association of any capital expenditures anticapted by the Board within the current or succeeding two fiscal years.

- Find out from the Condo Association if there are any pending suits or judgements in which the Board is a party.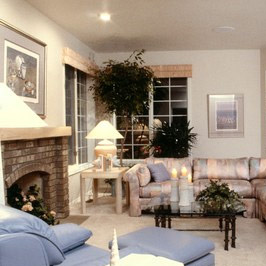 - If the building is newer, find out if the parking is deeded or assigned and whether you can sell it to a purchaser outside the building .Also, make sure you see the exact location of the garage spot before you write a contract to purchase the property.

- Buildings with substantial reserves and lower assessments tend to appreciate at a faster rate than other buildings in a similiar location. Keep in mind that assessments are based on how many amenities are in the building.

- Resale in six flats tend to have better resale value than three flats. The rationale is that a six flat unit is a wider unit since it is constructed on a 50 x 125 foot lot.

- The more horizontal a unit is the more apt it will have better resale value. Vertical units tend to have more hallways and typically do not have split bedrooms.

- The higher the ceilings in a unit the larger the unit will feel. Most people typically prefer 9 foot ceilings or higher hence the height of the ceilings will usually effect resale.

About The Author

Sheldon Salnick is a Realtor with Rubloff Residential Properties. He has worked with new construction buyers for the last 13 years and has represented over $200 million in new construction. For more information or guidance in the purchase of a new construction home, townhome or condominium please visit http://www.SheldonChicago.com.

info@SheldonChicago.com