Decorating for Smaller Spaces

How To Use Mirrors To Open Up Smaller Spaces
by: InsiderPropertySecrets



More on Decorating for Smaller Spaces:

Mirrors are great for creating an illusion of space and are an affordable and easy way to open up a room or hallway.

Place mirrors on the sides in narrow hallways to make them less claustrophobic.

If you have a wall just in front of the entrance then placing a mirror here opens this up.

A mirror can be a great feature as well so consider investing in a really classy mirror and frame that stands out and complements the rest of the décor.

Use mirrors in bathrooms, you can be liberal here especially if the room is small.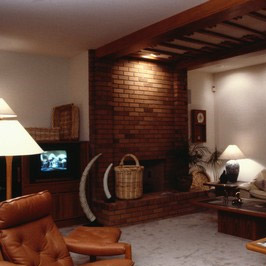 Make sure you place mirrors in usable heights. It can be quite frustrating and cumbersome if you are forced to bend or jump just to use a mirror

To read more tips and ways of home decorating and Home Improvement

visit http://www.InsiderPropertySecrets.com

You are granted permission to reprint/republish this article on your own Web Site, in your own ezine, autoresponder series, product, bonus items, or any other format as long as it is not altered in any way.

Copyright 2004 By InsiderPropertySecrets

About The Author

Home Decorating Secrets & Home Improvement Tips, Strategies & Tactics, Proven To Add Value & Profit To Your Home.
http://www.InsiderPropertySecrets.com
info@insiderpropertysecrets.com